Department of Civil Engineering
Civil engineering is a professional engineering discipline that deals with the design, construction, and maintenance of the physical and naturally built environment, including works like roads, bridges, canals, dams, and buildings. Civil Engineering is considered to be the most versatile branch among all the engineering branches. It is the branch with a lot of diversity from geotechnical sciences to structural engineering, environmental to hydraulics, transportation to hydrology; Civil Engineering can be considered as a single largest branch among all the engineering branches.
The Department of Civil Engineering since its formation is committed to research and development in civil engineering. The vision of the department is to give an exposure to budding civil technocrats to various challenges in the profession. The department offers courses at graduate level. It also handles consultancy works and projects.
Job opportunities
Graduates in Civil Engineering will find employment opportunities in the diversified branches of the civil field as DEB Projects, JMC Projects, Secon Survey, Sobha Developers, Digital India Ltd., Puravankara Projects, TRC India Ltd., Chaitanya Constructions, L&T, Nagarjuna Constructions, Brigade Group, PWD, CPWD, Pollution Board, BWSSB, BBMP, BDA.
Laboratory

Structure Analysis Lab

Geo-Informatics Lab

Hydrolics & Machines Lab

CBSNT Lab

Building Material Lab

Fluid Mechanics Lab

Building Planning & Drawing

Geotechnical Lab

Transportation Lab

Estimation & Costing Detail

CAD Lab

Environmental Engg. Lab

Structure Detailing Lab

Survey Camp

Research & Development Lab


Teaching Staff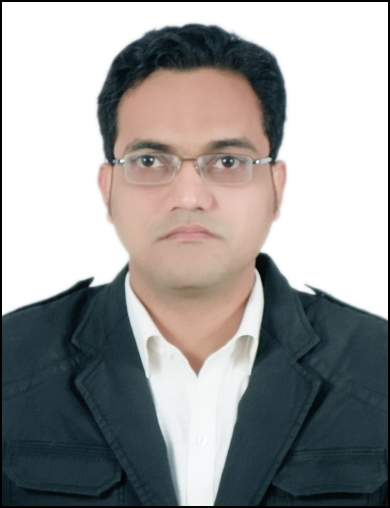 Mohammad Faisal khan
Associate Professor & Head, Dept. of Civil Engineering
Department of Civil Engineering
| | | |
| --- | --- | --- |
| S.No. | Faculty Name | Designation |
| 1. | Mohammad Faisal khan | Associate Professor & Head |
| 2. | Mr. Prashant Yadav | Asst. Professor |
| 3. | Ms. Swati Thakur | Asst. Professor |
| 4. | Mr. Devarshi Dwivedi | Asst. Professor |
| 5. | Ms. Garima Rawat | Asst. Professor |
| 6. | Mohd. Irshad Siddhiki | Lecturer |
| 7. | Ms. Himanshu Tripathi | Lecturer |
| 8. | Ms. Ritu Gupta | Lecturer |
| 9. | Mr. Atul Katiyar | Lecturer |
Non Teaching Staff
| | | | |
| --- | --- | --- | --- |
| S.No. | Faculty Name | Designation | Department |
| 1. | Mr. Anuj Mishra | L.I | CE |
| 2. | Mr. Gajendra Chauhan | L.I | CE |