Department of Computer Science(MCA)
MCA is a three year masters program in Computer Applications where a student learns about computer concepts from basic to advanced level.. The MCA course provides the necessary theoretical knowledge and practical experience in Computer Science and Applications, to meet the growing manpower requirements of the Global Software Industry. The students who are pursuing this course have performed with excellence in university examinations
This Department was established in the sprawling and multidisciplinary campus. The distinction of this department lies in its teaching staff, which is well qualified. The faculty members work as a team for guiding and motivating the students.
The Department separately has all the facilities necessary for the computer applications education within its own building. It has a Departmental library having no. of different subject & titles related to Computer Science and Applications. Different journals, periodicals and magazines are also available to the students.
The students here undergo an intensive training on the latest and the stand alone PCs which, coupled with the best possible faculty, provides an ideal platform for bringing out excellent professional software developers, IT-managers, and computer Engineers for the IT-industry.
Professional education is incomplete without an adequate training in the laboratory. In view of this, fully equipped laboratories have been provided to each discipline in the campus. The Internet facility also available round the clock to the student.
Laboratory

DBMS Lab

Computer Concept Programming Lab

Computer Network lab

Web Tech based Software Engg. Lab

Compiler Lab

Distributed System Lab

Internet Lab

AI Lab

Data Structure Lab

Algorithm Lab

Computer Graphics Lab

GI Programming Lab

CBNST Lab

Project Lab

Compute Science Research & Development(CSRD) Lab

JAVA Programming Lab


Teaching Staff
Teaching Staff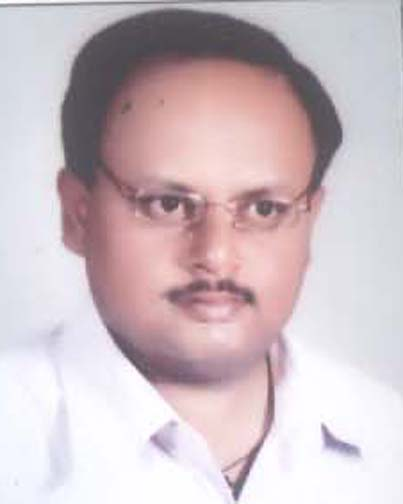 Mr. Atul Mathur
Associate Professor & Head, Dept. of Computer Science & Information Technology
Department of Computer Science/Information Technology/MCA
| | | |
| --- | --- | --- |
| S.No. | Faculty Name | Designation |
| 1. | Mr. Atul Mathur | Associate Prof. & Head |
| 2. | Mr. Ranvijay Singh | Asst. Professor |
| 3. | Mrs. Sony Tripathi | Asst. Professor |
| 4. | Mr. Sanjay Trivedi | Asst. Professor |
| 5. | Ms. Chitra Singh | Asst. Professor |
| 6. | Mrs. Neha Tayal | Asst. Professor |
| 7. | Ms. Esha Tripathi | Asst. Professor |
| 8. | Mr. Abhay Kumar Tripathi | Asst. Professor |
| 9. | Mr. Mithilesh kr Yadav | Asst. Professor |
| 10. | Mrs. Neha Singh | Asst. Professor |
| 11. | Mr. Sidharth Tripathi | Asst. Professor |
| 12. | Mr. Deepak Kumar Gupta | Asst. Professor |
| 13. | Mr. Saikat Banarjee | Asst. Professor |
| 14. | Mr. Prabhishek Singh | Asst. Professor |
Non Teaching Staff
| | | | |
| --- | --- | --- | --- |
| S.No. | Faculty Name | Designation | Department |
| 1. | Mr. Gaurav Kr Vishwakarma | L.I | CS |
| 2. | Mr. Amit Kr. Maurya | L.I | CS |