Department of Computer Science
The potential of Computer Science and Engineering needs no special emphasis. India has become a leader in the field of software development and the industry is growing by leaps and bounds. In today's modern world, computers are everywhere; home computers connected to the world through the internet, ATM's, air traffic control systems and lots more. A computer engineer learns how to design and build such systems. The primary part of this learning process is understanding how computers work and then programming them to do what we want. As students of computer science engineering, you will learn how to communicate with computers and how computers communicate with each other.
Job opportunities
This is an exciting time for computer engineers. Much of this excitement is due to the dramatic pace at which the industry is growing. Well-qualified IT professionals are in great demand both in India and abroad. Major IT companies are on a talent hunting spree. They are hiring more engineers now than they have in the past five years or so. The need for IT engineers is growing exponentially and is likely to grow in the future considering the advancements and pace of growth of this sector.
Laboratory

DBMS Lab

Computer Concept Programming Lab

Computer Network lab

Web Tech based Software Engg. Lab

Compiler Lab

Distributed System Lab

Internet Lab

AI Lab

Data Structure Lab

Algorithm Lab

Computer Graphics Lab

GI Programming Lab

CBNST Lab

Project Lab

Compute Science Research & Development(CSRD) Lab

JAVA Programming Lab


Teaching Staff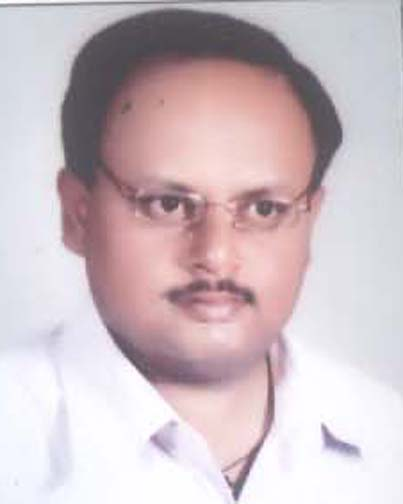 Mr. Atul Mathur
Associate Professor & Head, Dept. of Computer Science & Information Technology
HOD Message
Dear Aspirant,
I welcome you to the website section for the Department of Computer Science & Engineering, NCET Kanpur. Department of Computer Science & Engineering empowered with well qualified faculty and state-of-the-art facilities provide the students with quality education that match global standards, truly an academic excellence. Teaching and research apart, faculty is involved in counselling and career guidance. We have academic programs which we continuously enrich so as to meet the changing needs of the computing world.
Learning is a continuous process and does not end with the acquisition of a degree, especially because steady and rapid advances in computing technologies shorten the life of tools and techniques prevalent today. Therefore we do not aim to make our students walking manuals of any language or package. Instead, they are given a strong foundation in computer science and problem-solving techniques, and are made adaptable to changes.
I welcome you as we build for the future.
Department of Computer Science/Information Technology/MCA
| | | |
| --- | --- | --- |
| S.No. | Faculty Name | Designation |
| 1. | Mr. Atul Mathur | Associate Prof. & Head |
| 2. | Mr. Ranvijay Singh | Asst. Professor |
| 3. | Mrs. Sony Tripathi | Asst. Professor |
| 4. | Mr. Mithilesh kr Yadav | Asst. Professor |
| 5. | Mr. Abhay Kumar Tripathi | Asst. Professor |
| 6. | Ms. Esha Tripathi | Asst. Professor |
| 7. | Mr. Sidharth Tripathi | Asst. Professor |
| 8. | Mrs. Neha Singh | Asst. Professor |
| 9. | Mr. Prabhishek Singh | Asst. Professor |
| 10. | Mr. Amandeep Tomar | Asst. Professor |
| 11. | Mr. Sarvesh Kumar | Asst. Professor |
Non Teaching Staff
| | | | |
| --- | --- | --- | --- |
| S.No. | Faculty Name | Designation | Department |
| 2. | Mr. Gaurav Kr Vishwakarma | L.I | CS |
| 3. | Mr. Amit Kr. Maurya | L.I | CS |