Department of Production Engineering (ME)
Production engineering is a discipline in engineering that applies the principle of physical and material science for analysis, design, manufacturing, and maintenance of mechanical system. The curriculum is designed for student seeking to improve their personal competence portfolio in the field of production and management engineering .It will provide the individual with wide knowledge and capability in the planning and production control, machine operations in terms of preparation, programming and machining. Students gain insight into the basic level of production and manufacturing processes. The students of this specialty are required to master basic skills of designing, manufacturing and assembling, debugging die, mould, operating and maintaining relevant equipment..
Mechanical engineers are employed by small start-ups, multinational corporations, government agencies, national laboratories, consulting firms, and universities. They can work in areas of research, design, manufacturing, sales, quality assurance or management.
Job opportunities
They can join organization as Assistant Engineer, Technician, Mechanist, Machine programmer, production controller, Production Engineer, Machine operator, Maintenance Engineer . The goal of production engineers is to complete the production process in smoothest and cost-effective way.
Laboratory

Engineering Drawing Lab

Basics of Mechanical and Civil engineering. Lab/p>

Workshop Lab

Manufacturing Process Lab

Thermal Lab

Mechanics of Solid lab

Hydraulic Lab

Production Technology Lab

Maintenance Lab


Teaching Staff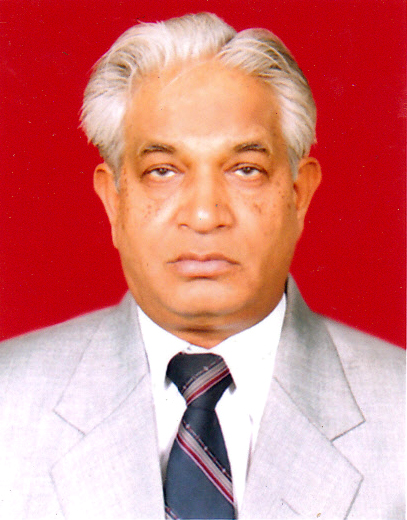 Prof. Keshav Kant
Professor & Head, Dept. of Mechanical Engineering
HOD Message
Department of Mechanical Engineering at Naraina College of Engineering and Technology Kanpur provides quality technical education in various areas of Mechanical Engineering and emphasizes on problem solving ability. The students are exposed to both fundamental and application oriented courses which prepare them academically to handle real life problems. The department endeavors to inculcate among students concern for the environment and the society.
Department of Mechanical Engineering
| | | |
| --- | --- | --- |
| S.No. | Faculty Name | Designation |
| 1. | Mr. Narendra Singh | Asst. Professor & Head |
| 1. | Mr. Narendra Singh | Asst. Professor & Head |
| 2. | Mr. Alok Yadav | Asst. Professor |
| 3. | Mr.Shubham Awasthi | Asst. Professor |
| 4. | Mr. Virendra Kumar | Asst. Professor |
| 5. | Mr. Hirendra Singh | Asst. Professor |
| 6. | Mr. Sumit Gupta | Asst. Professor |
| 7. | Ms. Pratiksha Singh | Asst. Professor |
| 8. | Mr. Rajeev Kumar | Asst. Professor |
| 9. | MSs. Niketa Sachan | Asst. Professor |
| 9. | Mr. Manoj Kumar | Asst. Professor |
Non Teaching Staff
| | | | |
| --- | --- | --- | --- |
| S.No. | Faculty Name | Designation | Department |
| 1. | Mr. U.S Dwivedi | L.I | ME |
| 2. | Mr. Manish Kumar | L.I | ME |